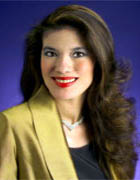 H.I.H. PRINCESS THI-NGA
OF VIETNAM
BIOGRAPHY
The Imperial Decree & Poem-Name Code by His Imperial Majesty Emperor Minh Mang
Emperor Minh Mang composed a poem, which by Imperial Decree became a code for his direct descendants:
At each generation, the princes would have for a last name, a word from the poem, in a chronological order instead of the name "Nguyen". The princesses would have a title instead of a last name. Such title indicates their rank and generation viv-a-vis Emperor Minh Mang.
To this day, only members of the Imperial Family are allowed to bear such names and titles.
Civilians are encouraged to embrace the last name "Nguyen" as a homage and pledge of allegiance to the Nguyen Dynasty.
Imperial Poem
Mien Huong Ung Buu Vinh
Bao Qui Dinh Long Truong
Hien Nang Kham Ke Thuat
The Thoai Quoc Gia Xuong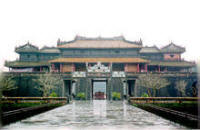 HUE
THE IMPERIAL CITY

His Imperial Majesty
Emperor Gia Long

His Imperial Majesty
Emperor Minh Mang

His Imperial Majesty
Emperor Minh Mang