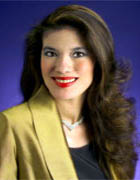 H.I.H. PRINCESS THI-NGA
OF VIETNAM
FOR ADDITIONAL INFORMATION ON HISTORICAL FACTS, PLEASE CLICK ON THE IMAGES BELOW

His Imperial Majesty
Emperor Gia Long


His Imperial Majesty
Emperor Minh Mang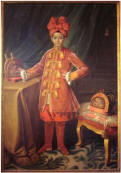 Prince Canh

Monsignor Pigneau de Béhaine

H.I.M. Emperor Minh Mang
(H.I.H. Princess Thi-Nga's Paternal Great-Great Grandfather)

The Nguyen Dynasty
Emperor Gia Long's fourth son, Prince Dom (Nguyen Phuoc Dom) was chosen as the next Crown Prince, upon the death of Crown Prince Canh and his two elder brothers. He chose the ruling name of Emperor Minh Mang; which meant "Brilliant Fate. His administration led Vietnam to its "Golden Era".
Emperor Minh Mang composed The Imperial Poem, which by Imperial Decree became a code for his direct descendants.
At each generation, the Princes are required to have as a last, a word from the poem, in a chronological order instead of the dynastic name "Nguyen".
The Princesses would have a title such as "Cong Tang Ton Nu" instead of a last name. Such title indicates their ranks and generation vis-à-vis Emperor Minh Mang.
To this day, only the direct descendants of H.I.M. Emperor Minh Mang are allowed to bear such names from the IMPERIAL POEM.
To differentiate the various branches of the Imperial Family, Emperor Minh Mang composed a poem for each of his twelve brothers with similar rules for their descendants.
Civilians were encouraged to embrace the last name Nguyen as a homage and pledge of allegiance to the Nguyen Dynasty.
IMPERIAL POEM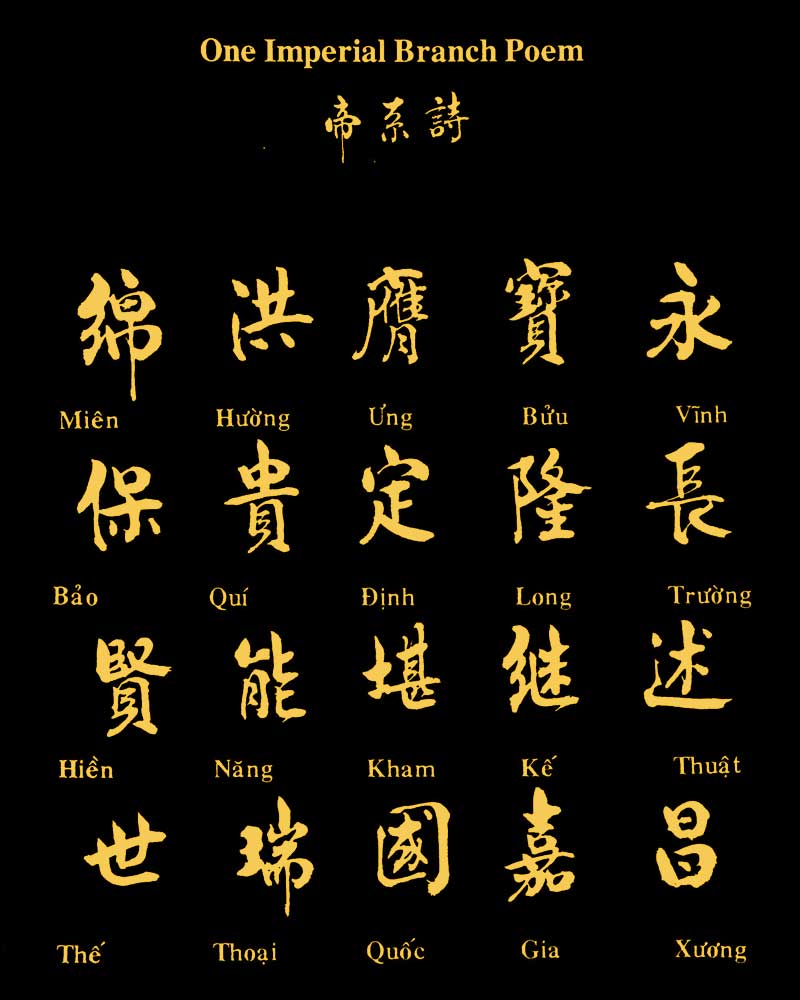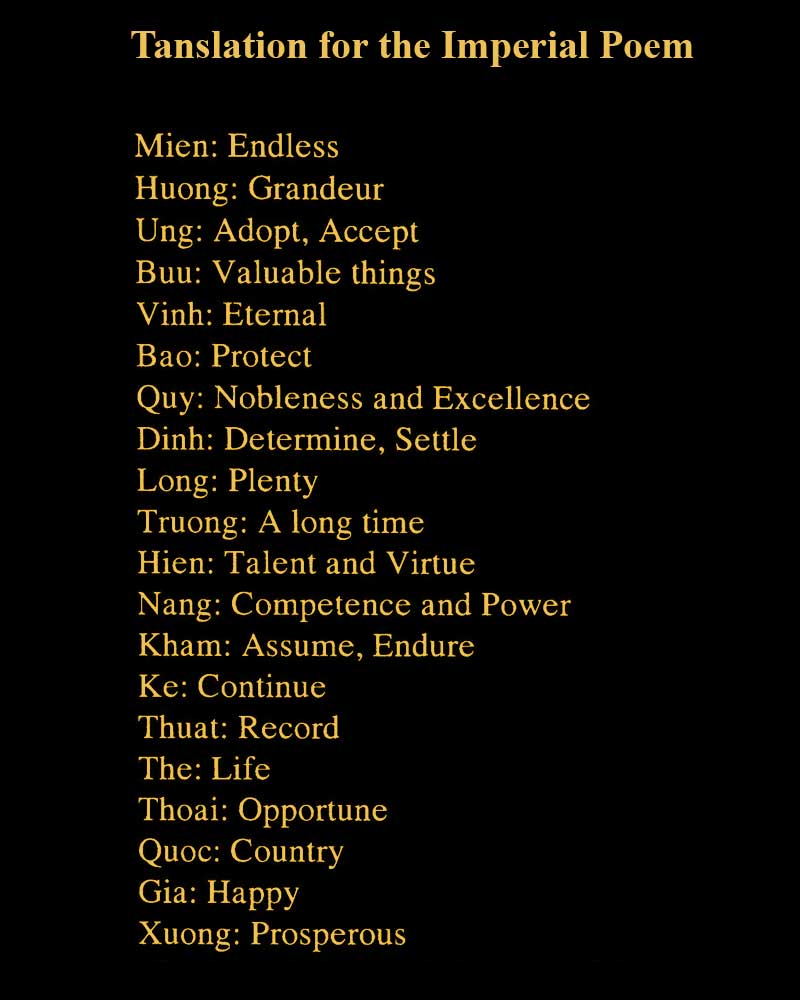 THE Poems for The Other branches and descendents of
Emperor Minh Mang Twelve brothers